Transponder Keys Manassas, VA – Locksmith Service Manassas VA
As a 24/7 provider of locksmith services in Manassas, VA, Locksmith Service Manassas VA provides exceptional transponder keysolutions for your vehicles. We have been serving the local community for over a decade with accurate, affordable, and quality services at their own convenience.
The ultimate guard against car theft:
Some years ago, it was common to lose your car to thefts. They always found a way to break into a vehicle through newfangled means. However, transponder keystook that away from the miscreants by making the locking system more sophisticated and complex. The adoption of this mechanism in 1995 by the automotive industry changed the way companies locked their cars, making it impossible for thieves to hot wire them anymore. As a result, the number of car thefts reduced significantly.
How does it work?
Not to be confused with a remote controlled key that is widely used for remote locking/unlocking, a transponder chip key system works independently. A transponder key carries a microchip embedded inside them that carries a unique serial number. When the key is inserted into the switch, it transmits a low-level signal that is validated by the car to deactivate the immobilizer. If the signal isn't recognized, the car will remain inoperable. In more sophisticated systems, rolling codes are encrypted into the system wherein the validation code changes after every use, making transponder key cloning quite difficult.
Why you need an expert auto locksmith?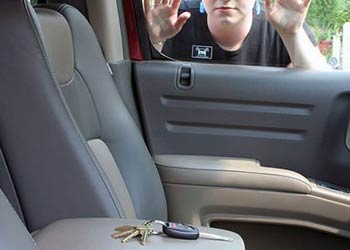 If your ever lose your transponder keys, you need to get a replacement. However, it is not easy to replace them easily. They are a part of complex anti-theft system that may appear simple but are very complicated under the hood. They cannot be replicated easily and require a trained technician to help you get a new set. Firstly, the blade needs to be cut accurately to fit into the lock and secondly the chip must be programmed to prevent the vehicle from immobilizing. This is the reason you need a professional like Locksmith Service Manassas VA to help you get transponder keys replacement because we understand the protocol and know exactly what to do.
Get transponder key made in 30 minutes:
If you ever lose your keys or worry that they have fallen into unauthorized hands, then you need not worry. Just call us at 703-253-7744 to get help from our expert locksmith service in your area. We have sophisticated vans that are located across the region to reach you within 30-minutes of receiving your distress call. We can not only reprogram your keys, but also design duplicate ones in no time. We bring you expert experience and training of our skilled professionals when you need it the most!